Our Little Story
ABOUT US
Imagine devouring a scrumptious meal with fantastic views at 160 feet above the ground!
Well, this is now a reality in Lonavala as food and adventure have found the perfect balance. The Vertigo High Dine is bringing in an experience to Maharashtra like never before where you will be taking in the breathtaking views of the Lonavala city and enjoying the delectable cuisines prepared by an expert chef, which will be promptly served by our highly trained and professional staff, making the entire experience a truly memorable one.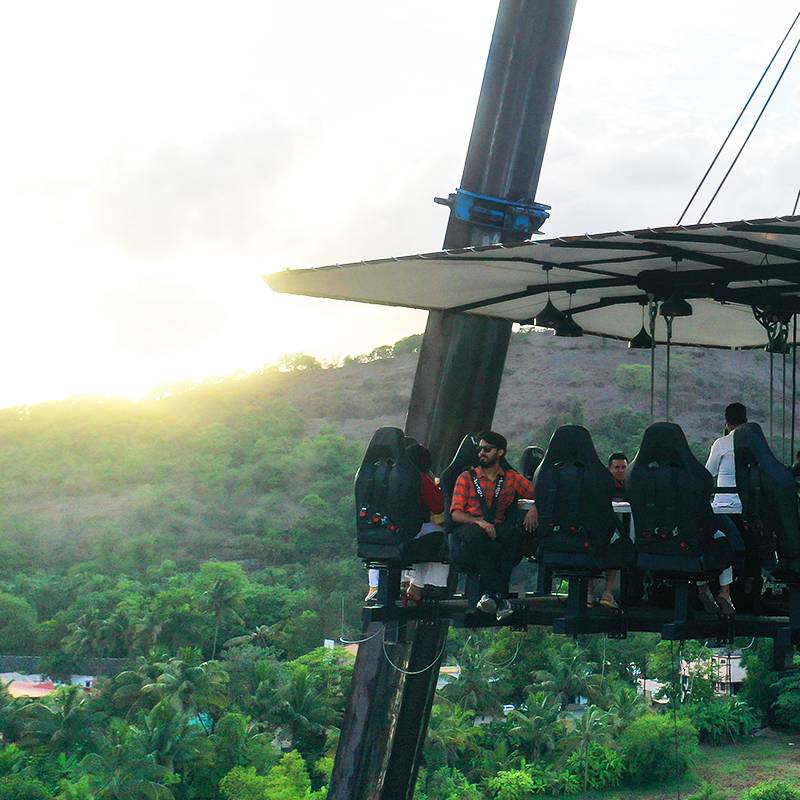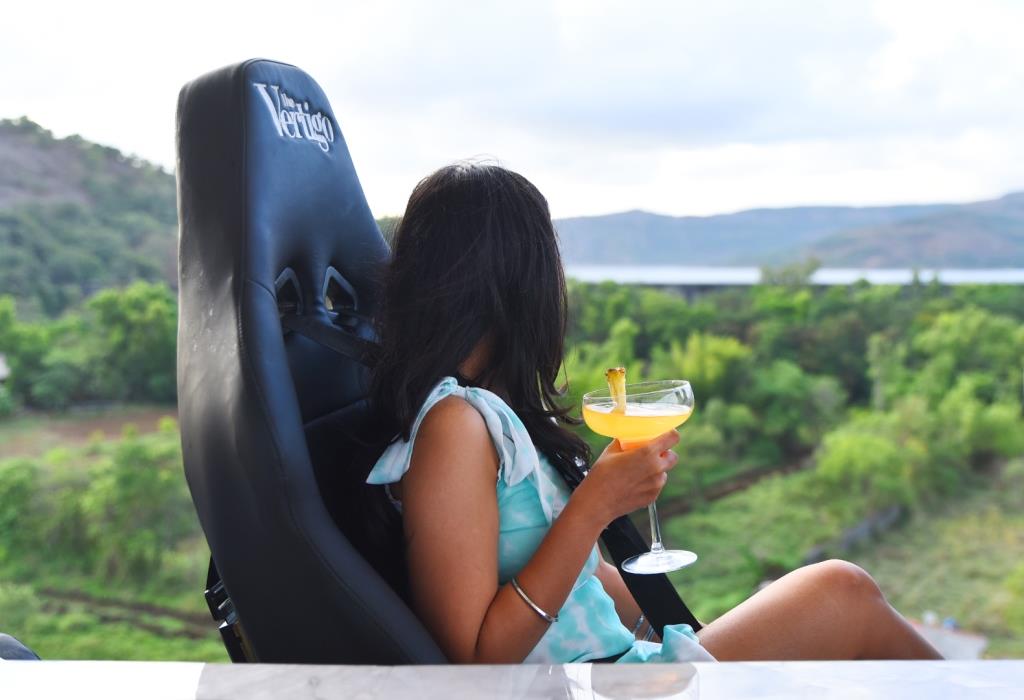 Feel the breeze in your hair, being surrounded by impeccable panoramic and unparalleled views, sipping on a mocktail witnessing the beauty of waterfalls, lush green hills and Sahayadri valleys along with an out-of-the-ordinary luxurious and exquisite dining experience. In a bid to add an adventurous flare to mainstream dining, The Vertigo High Dine is the first restaurant in Maharashtra where one can dine in the sky. A group of 24 guests is hoisted at a whopping 160 feet in the air with a crane to cherish the meal of a lifetime. If you want to make your journey even more thrilling, recline your strapped seats to 180 degrees and feel you're on a roller coaster at an amusement park.
The High Dine experience is ideal for adventurers and those looking for an out-of-the-ordinary dining experience in Maharashtra. So, whether you're planning something big for a special birthday celebration or looking to treat some family and friends to a day they'll never forget, you won't find a more exciting or memorable experience to mark the occasion! And the best selfies anyone will ever take.